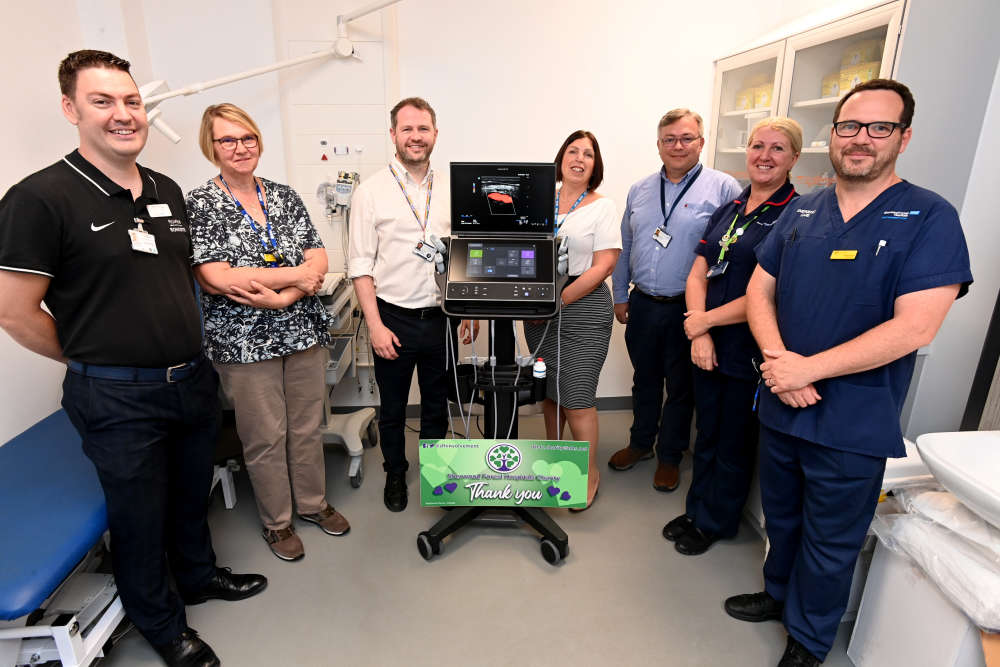 Some patients who receive care at King's Mill Hospital's Same Day Emergency Care (SDEC) Unit will receive quicker tests and diagnoses, thanks to a new ultrasound machine.
Patients with suspected Deep Vein Thrombosis (DVT) will be among those who will benefit from the £41,500 machine, purchased by Sherwood Forest Hospitals Charity thanks to a legacy donation.
The purpose-built SDEC unit reduces hospital admissions by providing high-quality diagnostic tests, treatment and care without the need for an overnight stay in a hospital bed.
Until now, patients in the unit who needed an ultrasound scan had to wait for availability in the x-ray department or while equipment was sourced from other areas of the hospital.
The machine will result in faster tests and diagnoses, increasing flow through the department and reducing the number of patients who receive unnecessary medication, for example to prevent blood clotting. It will also improve access to scans for inpatients because fewer SDEC patients will need to visit the x-ray department.
Dr Carlos Maltez, Head of Service, Acute Medicine, said: "We are very grateful to Sherwood Forest Hospitals Charity for providing this ultrasound machine, which will enable timely scans to be carried out by the medical team in SDEC, resulting in improved patient care and experience."
For further information about the work of Sherwood Forest Hospitals Charity, please contact the Community Involvement Department on 01623 676011 or visit Sherwood Forest Hospitals (sfh-tr.nhs.uk)