Ian Watkins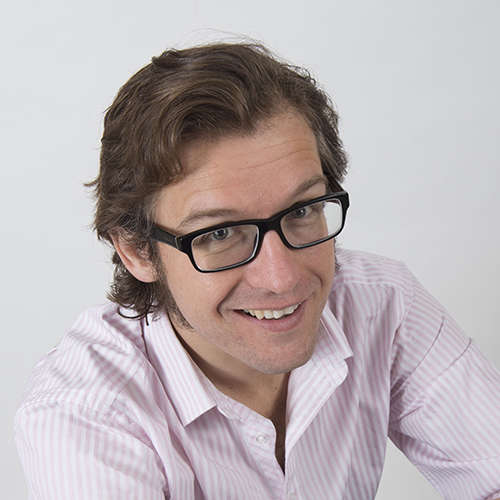 Ian presents 'Watko In The Afternoon' every weekday between 1pm and 6pm, and the Sunday Afternoons between 1pm and 5pm.
He'll be keeping you up to date with latest local news, sport and traffic updates plus playing some great music to finish your day the right way.Some of the things you'll hear include:
The All Request Lunch aka Workplace Requests from 1pm to 2pm.
The School Reunion from 2 til 2:30 each weekday afternoon Watko will take you back in time with the music. So expect some songs that remind you of your school days.
The A to Z of Pop and Rock where Watko needs your help picking a song to make your ears tingle with delight each day he'll post a poll on Mansfield 103.2's facebook page and at 3:30 the winning song gets a spin. So it's all about big songs going head to head. Which one is going win?
Ian Watkins was born in 1978 at Kings Mill Hospital. He grew up in Mansfield attended Berry Hill School and Later Sherwood Hall Upper School. He also spent some time away learning things about history in Norwich but found East Anglia too flat and decided to come back home and make tea for a lady called Katie Trinder.
His love of radio came from his fear of the dark. The only way he could get to sleep at night and ward off the monsters under the bed was to listen to a tiny radio his parents gave him. He set up his own bedroom station on Vale Close called BSRS in the 80s which broadcast to his teddy bears, Star Wars figures and sometimes his Mum & Dad

Watko has worked at Mansfield 103.2 since the year 2000 and is proud to have pretty much presented in every slot going at the station including a programme called the Late Night Run between 12am – 4am. He's now in his spiritual radio home in the afternoons on 103.2 , a show he presented for over 6 years back in the noughties.

As well as hosting Watko In The Afternoon, Ian is practices the Wim Hof method, enjoys being creative and run's a website all about the old Mansfield Granada cinema that used to be on Westgate in the town.

Watko's Potted History
Career High – Helping the station raise money through various on air auctions over the years, including the most recent one for John Eastwood Hospice.
Career Low – Doing an outside broadcast in Mansfield Town Centre in a Wedding Dress on William and Kate's big day. He did raise over £1000 for the John Eastwood Hospice in the process though so he needs to get over the embarrassment plus we've heard he still slips in to the dress on special occasions.

Something You Didn't Know – He used to paint toy soldiers for a living.
Watko is also the radio station's Programme Controller.
You follow him on twitter here https://twitter.com/watko and find out more about The Granada Cinema here https://thegranadamansfield.co.uk