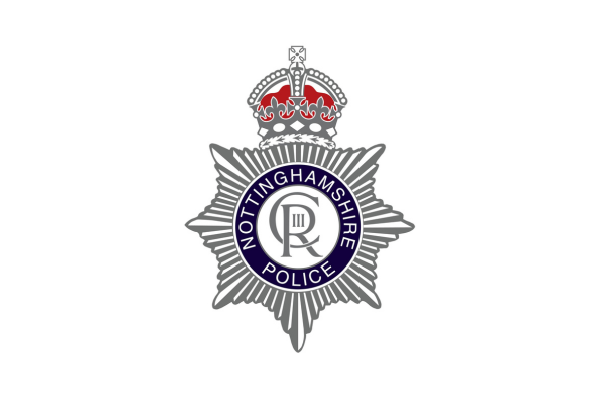 Officers arrested a suspect within minutes after rapidly responding to reports of a burglary in progress involving armed offenders. 
It was reported a group of men, who allegedly posed as police officers, were kicking in the front door of a property in Balmoral Drive, Mansfield.
Police quickly spotted and followed a van which the suspects had fled the scene in, while inquiries were carried out to trace a second vehicle involved in the raid which happened at around 9.15pm on Tuesday (31 October 2023).
Both vehicles were identified as clones and it was believed they had travelled to the area from South Yorkshire.
The van was found abandoned in Welwyn Avenue, Mansfield, and police immediately started to comb the area.
A short time later a suspect was found nearby, covered in mud, and arrested.
It was established the cloned van had been stolen from Barnsley.
Following further searches, police recovered two machetes and a set of bolt cutters believed to be linked to the incident.
When officers entered the targeted address in Balmoral Drive, they found a cannabis grow, with three rooms filled with fully mature plants.
Around 50-60 plants were found in total and the electricity supply to the property had been bypassed.
A 31-year-old man has been arrested on suspicion of burglary and theft of a motor vehicle. Inquiries remain ongoing to trace other suspects believed to have been involved in the offence.
Detective Constable Morgan Fitzpatrick, of Nottinghamshire Police, said:
"Violent crimes of this nature, involving weapons, cause deep concern in our communities. That's why we treat them so seriously and we continue to work hard to keep people safe and crack down on this sort of offending.
"As witnessed in this case, cannabis cultivation is a crime often linked to violence, exploitation, and organised criminality. There is also a very real risk of causing a fire and putting lives at risk with cannabis grow operations such as this one.
"We are working hard to trace other suspects involved in this incident and we'd urge anyone who was in the area around the time and saw what happened to please get in touch with us if they haven't already done so.
"Similarly, we'd like to hear from anyone who may have recorded CCTV or dashcam footage which may assist us with our inquiries."
Anyone with information about this incident should call Nottinghamshire Police on 101, quoting incident number 857 of 31 October 2023, or alternatively they can call Crimestoppers anonymously on 0800 555 111.