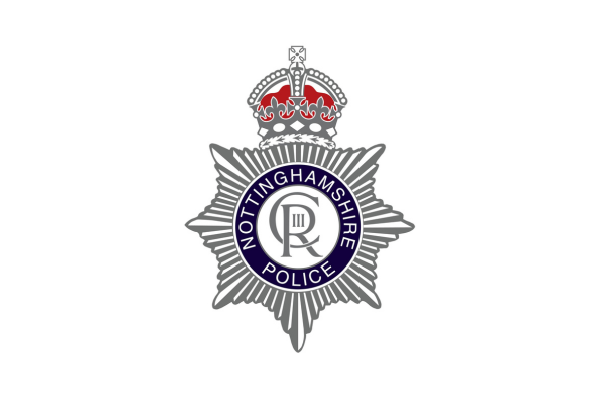 A thief who stole a man's mobile phone before speeding off with the victim hanging out of his car has been sentenced.
The victim had put the Samsung device for sale online market and was contacted by a man using a social media profile with the name of of Ben Hough.
They arranged to meet at the victim's home in Kirkby-in-Ashfield on 25 January 2023.
A man, now known to be 23-year-old Terence Maughan, arrived at the property at around 7pm and they quickly agreed a price.
Maughan insisted the £620 had been transferred to the victim's account and showed the seller his phone screen of an Irish bank account with the details.
However, after several minutes the funds had not been transferred and the victim suggested he drop the phone off later.
Maughan refused and left the house with the phone in his pocket after returning the empty box.
The victim attempted to stop Maughan leaving by blocking the driver's side door of his car.
Maughan pushed past and got into the car with the victim attempting to grab the phone out of his pocket.
After a struggle on the driveway, the victim ended up with his right arm stuck in the steering wheel and left arm around Maughan.
Maughan started the car and set off - with the victim being dragged along the road.
He slowed down after the victim pleaded with him to stop, but then sped up again before pushing him out of the vehicle and into the middle of the road.
The victim suffered painful injuries to the right side of his body following the incident and required hospital treatment.
Maughan, of the Runcorn Transit Site, Warrington, Cheshire, was traced by detectives using a fingerprint left on the box of the mobile phone.
He appeared at Nottingham Crown Court on Monday (6 November) where he was jailed for 10 months, suspended for 18 months, and ordered to complete 20 rehabilitation requirement days.
Maughan, who had earlier pleaded guilty to theft and dangerous driving, was also banned from driving for 12 months.
Detective Inspector James Oakton, of Nottinghamshire Police, said:
"This must have been an extremely upsetting ordeal for the victim who was simply trying to sell a phone.
"Thankfully, he did not suffer serious injury after this incident but that was no thanks to Terence Maughan.
"It was incredibly reckless and dangerous to speed off in the way he did, knowing the victim could be dragged along the road and potentially get trapped underneath the vehicle.
"I would urge people using online market places to take great care before meeting other buyers and sellers and take all possible precautions to avoid becoming a victim of crime."